Alternative Fuel Solutions
D&H United Fueling Solutions offers a full line of Design/Build, Installation and Service offerings for all of our customers Alternative Fuels needs to include Compressed Natural Gas, Liquefied Natural Gas, Bio-Diesel, Ethanol and Diesel Exhaust Fluid Fueling Systems. Our professional team can assist in the engineering and design to provide a customized system, provide experienced project management, turn-key construction, installation and start-up and provide the highest level of post-installation service and maintenance.
Compressed Natural Gas
D&H United is leading the charge in lowering fuel costs of diesel and gasoline, as well as improving air quality by providing a cleaner burning fuel solution – Compressed Natural Gas (CNG).
We have built strategic partnerships with leading equipment manufacturers, product suppliers, transportation providers and developers in order to provide our customers with the highest level of products and services that are economically feasible.
Our staff of highly-trained, licensed and certified alternative fuels professionals ensures that our customers needs will be met from any of our seven branch locations.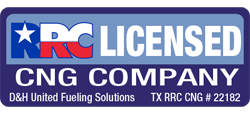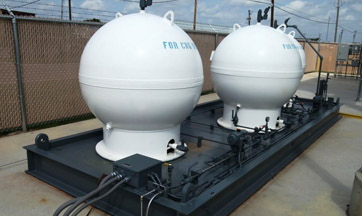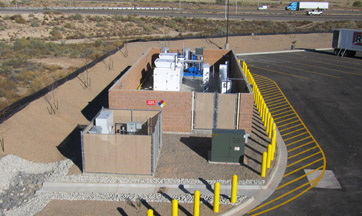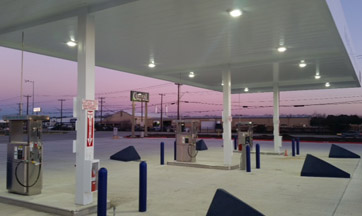 Liquefied Natural Gas
D&H United is now partnered with the top LNG merchants and providers to help companies provide LNG systems to their customers. LNG (Liquefied Natural Gas) is quickly becoming the fuel of choice for heavy duty vehicles and engines. It is a commercially proven low cost alternative to diesel and other fueling options.
LNG is an odorless non-toxic, and non corrosive liquid.
Lower Emissions: LNG is defined as an Alternative Fuel under The Energy Policy Act of 1992.
Lighter than air: fumes don't accumulate at ground level, spills quickly dissipate.
Small Flammability Range: 5% to 15% or atmosphere vs. 1% to 99% for gasoline.
LNG is stored in low pressure cryogenic tanks. LNG storage and distribution technology is based on the same technology used in the industrial gases industry.
LNG Merchants is a full service LNG fuel supplier. They have partnered with D&H United to develop and implement total LNG solutions including LNG Supply, Logistics and Transportation, and Customer solutions such as on-site LNG storage, vaporization equipment and re-fueling equipment.
INOXCVA offers comprehensive cryogenic liquid and gas transportation, storage and distribution solutions to the industrial gas industry, oil field service industry as well as the LNG industry across the world.